ABOUT BEVERLY SCOTT, REALTOR®
Licensed, State of Florida
Beverly Scott
(727) 277-1699
ABILITIES
As a successful classically trained Chef with 25 years of experience working in multiple countries, Beverly brings her attention to detail, a servant's heart and a rock-solid "team work" approach to the profession of real estate. She believes that consistent communication and a strong follow through are key to developing great working relationships. Known for her professionalism, creative problem solving skills and strong work ethic, she will work tirelessly on your behalf.
BACKGROUND
A native of Vancouver Island, British Columbia, Canada. Beverly immigrated to the USA in 2005 and made Minnesota her home for 5 years. Beverly understands the how difficult the stresses of real estate can be for her prospective customers and works daily to make "stress relief" for buyers and sellers a number one priority. Bev and her husband have lived in the Tarpon Springs East Lake corridor area for the past 6 years and enjoy the year around beautiful weather with her husband and their two energetic Shetland sheepdogs.
INTERESTS
Bev is an avid fan of the Tampa Bay Lightning Bolts and can often be found at the arena cheering on her favorite team!
The Lipply Real Estate Company is proud to welcome Beverly Scott to our staff.
READ BEVERLY SCOTT'S TESTIMONIALS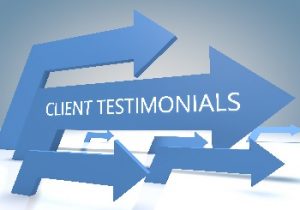 Hi Bev,
After taking some time to absorb our latest information, I wanted to let you know that I'm going to quit looking for a Florida property. I'm worn out by all this and have decided to take the money I withdrew from my retirement account, pay off debt, and start strategizing toward retirement.
I feel just awful for all the work you, Monica, and Jessica have done, and especially you, who are not paid hourly, to have no return for your efforts.
If you EVER need a recommendation, I will dance and be delighted to provide one. You went way above and beyond in helping me find a house that we thought would be perfect. And you are the best negotiator I've ever met. You remain upbeat and positive, know when to let the other party just sit and cool their heels, and you know how to be tough and firm and rely on "just the facts."
I'm disappointed this didn't work out, and I know you and the seller and her agent are, as well. Some things just aren't meant to be, and while I hardly ever take that approach to anything in life, I'm convinced this is one of them.
Thank you for all you've done to help me. I hope the universe makes up for all this by bringing a (multi) million dollar house to the closing table for you. You deserve no less.
–Pat
Send Beverly a Message or a Testimonial