ABOUT KATIE ARVIDSON, REALTOR®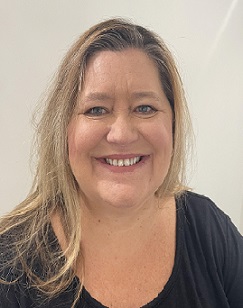 Licensed, State of Florida
Katie Arvidson
(727) 267-8790
Len Lipply Team Listings and Recent Sales
BACKGROUND
Katie Arvidson is an enthusiastic and passionate Real Estate Agent whose primary focus is exceeding the client's expectations. Whether finding a house or lot of land to make a home, or maximizing your return on investment when selling, Katie has a strong history of achieving both.
Prior to embarking into real estate, Katie spent 14+ years as a top-rated service consultant at another premier, client focused, company, Toyota. She received many national and regional awards in recognition for her focus on client satisfaction, her dedication to service and her top sales. She was also voted Service Consultant of the year which she was up against 100 other top consultants for.
In 2014, Katie and her husband made the decision to purchase their first home together and Katie instantly fell in love with the process. She immediately knew that she wanted to know everything having to do with real estate. That's when she went back to school and completed her real estate education and became licensed as a Realtor, first in the Colorado market where she thrived, and then made the decision to move to Florida to be with family.
As a licensed real estate professional, Katie has fiduciary responsibilities which she takes very seriously. Working with Katie, you will quickly learn that she really prides herself on being there for you throughout the entire home buying/selling process.
Katie has always believed strongly that working for and with the best is the greatest recipe for success. That's why partnering with Lipply Real Estate was an easy decision for her.
Let Katie help you bring your dreams of a new home into reality. Whether upsizing, relocating, downsizing or simply wanting a new neighborhood is in your future, Katie is the right choice to help you with the move.

Send Katie a Message or a Testimonial