ABOUT KATE HARTIGAN, REALTOR®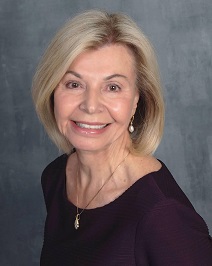 Licensed, State of Florida
Kate Hartigan
(727) 430-0806
BACKGROUND
With over 30 years management experience in a corporate setting, Kate brings a unique business skill set to the home buying and selling process. You can rely on her to bring extensive marketing, sales, negotiation, and organizational skills to your transaction. Kate and her husband, as real estate investors, have built, bought, and sold many homes throughout the years. When an opportunity arose for Kate to join the Lipply team she knew it was perfect time to pursue her true passion.
ABILITIES
Kate has resided in Tampa Bay since 1987. Her expertise in our Tampa Bay area saves you time and energy investment of researching on your own. You will get an "insider's" perspective on the area, she is here to serve sellers, buyers, and investors.
Kate is personable, hard working, detail oriented, and is an excellent communicator and negotiator.
CUSTOMER SERVICE
Kate always puts her customer's needs first and strives to meet their total satisfaction. She loves building relationships and helping people find their dream home by offering personalized professional experience.
PERSONAL
Kate currently resides in the Trinity area with her husband who she met in high school and her tiny Yorkie named Henry. Her husband Bill Sr has served as a deputy in Pinellas County for 31 years and her son Bill currently serves as a patrol Sargent in Pinellas. She is immensely proud of their outstanding service to the community.
Kate has served as a Guardian ad Litem in Pasco County and enjoys biking, paddle boarding, cross fit and attending her grandson's football games.
Send Kate a Message or a Testimonial