ABOUT JESSICA MARIA MOSQUERA, REALTOR®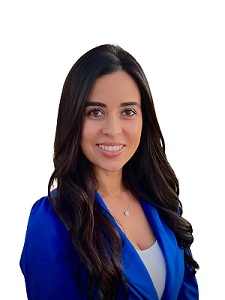 Licensed, State of Florida
Jessica Maria Mosquera
(813) 219-2417
Jamison Team Listings and Recent Sales
BACKGROUND
Jessica's passion for Real Estate started when she was searching for her first property. She enjoyed the process from start to finish and decided to turn this passion into a career. Jessica was born and raised in Tampa, FL and is fluent in English and Spanish. She has lived in Lutz, Citrus Park, Brandon and Odessa so she is very familiar with the Tampa Bay area.


She joined the Army in 2012 and served with the 4th Infantry Division in Colorado Springs, Colorado. She served for 4 years, including a combat tour to Afghanistan. After completing her duties and separating Honorably, she transitioned into civilian life with that same professionalism by committing to her work and achieving all of her clients wishes.
In her spare time, Jessica enjoys exploring different events around Tampa Bay and visiting new places with her family.
Send Jessica a Message or a Testimonial