ABOUT PAUL GORDON, REALTOR®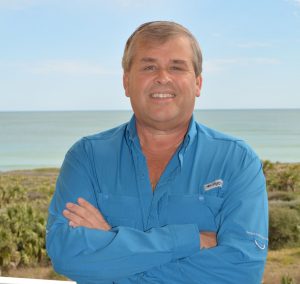 Licensed, State of Florida
Paul Gordon
Credentials
Paul Gordon has been a REALTOR® since 2014. Previously, Paul retired as Executive Vice President sales and marketing for Cox Target Media after twenty-five years with Cox Enterprises. For over a decade, Paul served as an adjunct faculty member at the University of Florida, specializing in sales and marketing of traditional and digital media. Paul has also served as an executive coach and sales consultant to large and small companies for the last 10 years. He wants to serve you by using his significant professional sales and marketing experience to sell your home or find your dream home.
Paul's Real Estate Vision
I am focused on serving a smaller and select group of clients to concentrate my efforts to provide the greatest value to those customers. I will limit my listing efforts to provide you and your home my full attention. I believe that, "Concentrated Efforts Brings Maximum Results". Let's speak to see if our approaches will form a great partnership.
I will use my previous experience to take full advantage of marketing your home using both traditional and digital methods, including expert use of social media to maximize your home's exposure and getting the most likely buyers to view and tour your home. Most agents get your home listed, but I will get your property seen and market it professionally and effectively. You are looking to sell your home quickly and at the best market price, not just showing your home to strangers. I will use those same skills to find buyers the perfect home at a great negotiated price.
Speaking your home's value, most agents rely on the basic CMA tools to provide you a market price. I use my expertise to unlock your home's additional value. I will look at supply and demand curves, unique home features, desirable locations, school districts, neighborhood amenities, mortgage and investment circumstances and more to maximize your home's worth. Take advantage of my expertise to surface these money-making extras and we will highlight them in our marketing plan to get you every dollar of value you deserve.
Another unique aspect of my real estate service is my commitment to service. I will commit 20% of my net commissions to charitable donations in the community. My "service above self" philosophy is my commitment to making our neighborhoods and community the most desirable place to live.
I look forward to speaking to you and providing you service as either a buyer or a seller in a thoughtful, calm, and professional manner.
Send Paul a Message or a Testimonial